At Smart Decor, we understand that the kitchen is the heart of the home. That's why we're committed to helping our clients create beautiful and functional spaces using Coohom. In this article, we'll explore four inspiring ideas for kitchen cabinets, from modern black to light and airy with a darker floor.
Modern Black Kitchen
The modern black kitchen is a sophisticated and timeless choice for those who want to make a statement in their home. It's important to visualize different finishes and hardware options to achieve the perfect look. Incorporate other materials like metal and glass easily to create a unique and personalized design.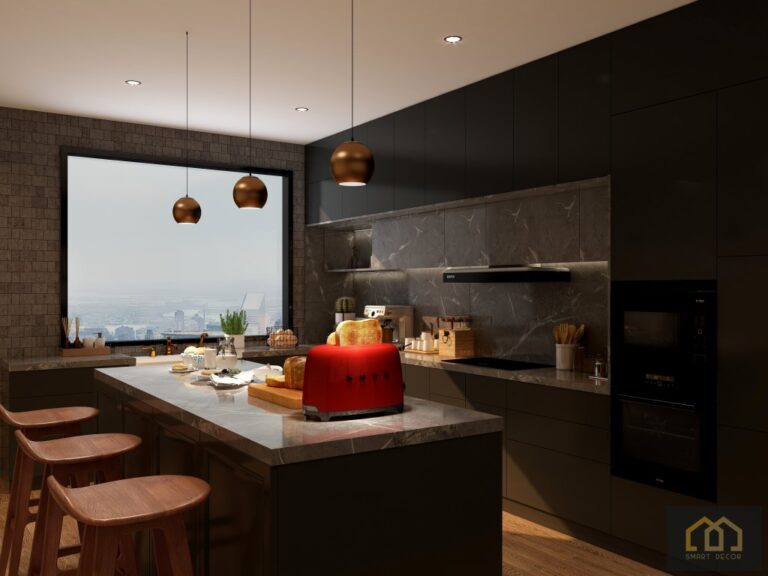 Kitchen with Curves
If you're looking for a softer and more organic feel in your kitchen, consider incorporating curves into your cabinet design. From rounded edges to curved corners, make sure you are creating a flowing and elegant space. You can also include curves into other elements of your kitchen design, like countertops and backsplashes, to create a cohesive and harmonious look.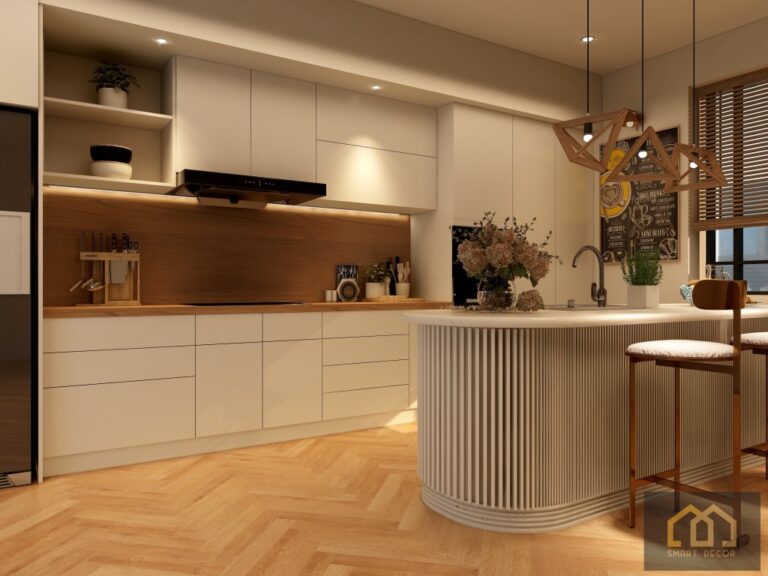 Two-Tone Cabinets
For those who want to add a touch of whimsy to their kitchen, two-tone cabinets are the way to go. With Coohom, it is easy to experiment with different color combinations and finishes to achieve a look that you clients prefer. Balance different colors and materials to create a cohesive and harmonious design that's sure to be a hit!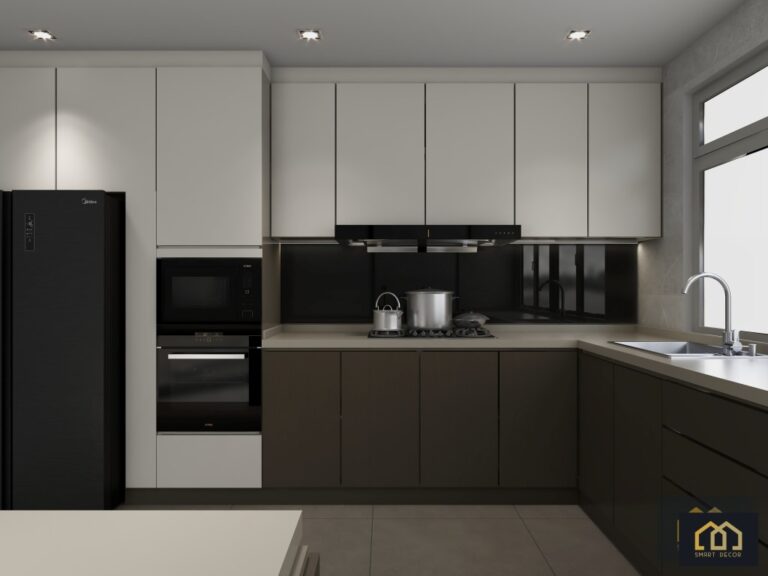 Light and Airy with Darker Floor Kitchen
If you're looking for a fresh kitchen, a light and airy design with a darker floor is the way to go. Choose and combine from white to soft pastels,  and that will make your space feel more spacious and bright. And don't forget about the darker floor – it's the perfect way to ground the space and add a touch of warmth.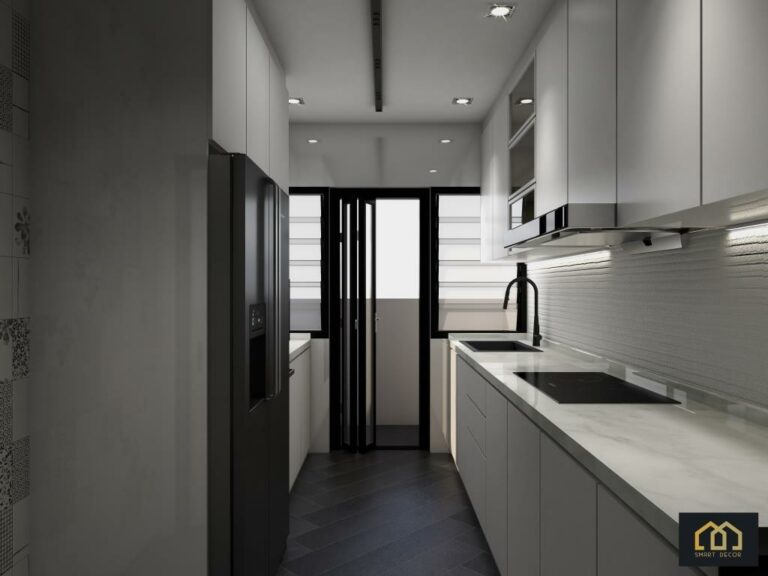 At Smart Decor, we're passionate about helping our clients achieve their vision for their space. Our software membership packages and services can help bring your ideas to life, with the help of our certified training. Contact us today to learn more about how we can help transform your business processes and reach to a higher level faster!
Excited to Get Started?
Are you interested in making your business grow ahead of others? Looking for an innovative strategy to sell your products? Ready to see your sales performance skyrocketing? Smart Decor is prepared for you to experience the most effective E-commerce solution, furniture retailing, home décor, interior design, kitchen & bath, and many more. Smart Decor is your trustworthy partner of striding into the new era of E-commerce! Contact us NOW!
You are reading this article on Smart Decor Pte Ltd's website. Smart Decor Pte Ltd is the exclusive partner and distributor of Coohom in Southeast Asia. For more info about how Coohom can help your business, click on the following link: