About White Dot
White Dot is a Malaysia-based design and build company founded in 2017. Their portfolio grew each year with an amount of more than 60 projects completed last year. Other than residential projects, they are also specialized in commercial space design and build. Some of their clients include Gloria Jean's Coffee, 4 Fingers Crispy Chicken, Texas Chicken, Knight & Frank, Proton, Perbadanan Nasional Berhad, and booking.com, just to name a few.
White Dot started the company with less than 10 people – but when the founder, Ivan Hoo wanted to expand, he asked himself, what tool is available in the market which can give him speed and quality in order for him to grow his company successfully? That's when he found Coohom.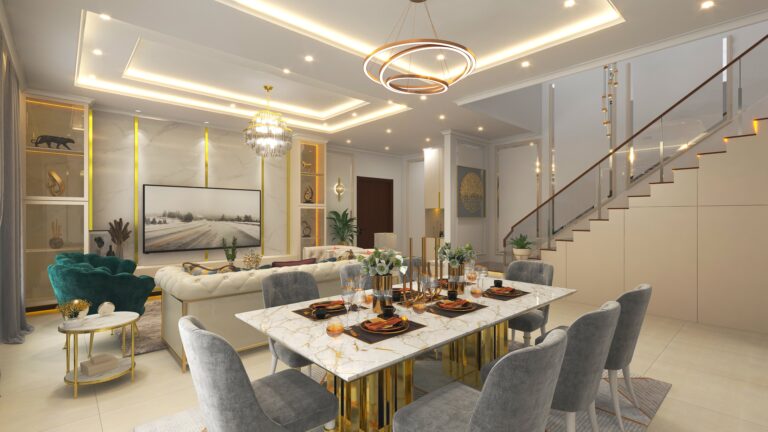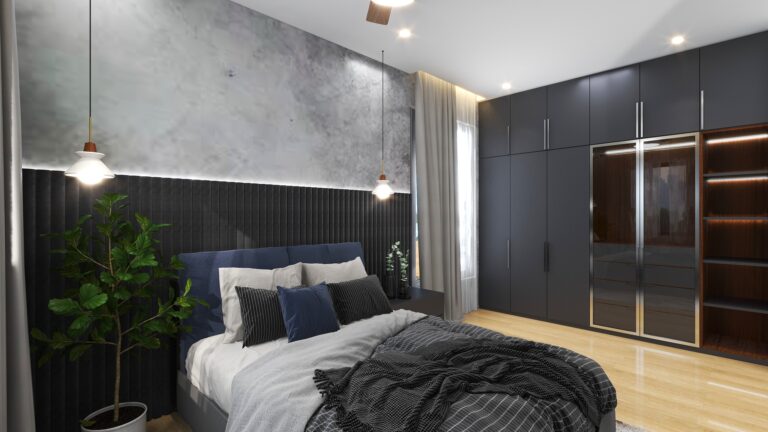 The Challenge and Solution
Increasing number of designers in the company means more business, hence even more organization needed
White Dot has a total number of 35 staffs now, in which, 10 are designers. Each day, a handful number of designs are produced by the designers, and Ivan knows that it will get more challenging to keep track. With Coohom, they have managed to centralize their design project database, where all the projects created are saved in Coohom cloud and not in hard drives. It is also easier for the manager to monitor project progress using Team Projects feature. Collaborations between designers are seamless as there are no more transferring of project files via hard drives where the risk of files corrupted is high. Coohom also serves as a project management tool, to increase efficiency in the company's business process.
Long rendering waiting time
Prior to using Coohom, White Dot used another traditional rendering software which takes hours and even days to render. The rendering process using this software was using their computer hard drive capacity. Hence, it's crucial for them to have a high-spec computer in order to achieve shorter rendering time. However, they realized that this is not the best way. After switching to Coohom, their rendering time is cut by 50%, making them more productive. Coohom is also accessible using any common laptop, as long as there is an Internet connection. This has made it easier for the designers to work from anywhere. It is even possible to showcase to potential clients the rendering in just a few minutes. Immediately, the sales closing rate increases and clients are more satisfied with their services.
Unrealistic rendering quality
It is not easy to achieve photorealistic rendering quality using traditional software. It requires skill, knowledge and it's time consuming. After using Coohom, White Dot has found a simpler way to achieve photorealistic renderings. The technology and AI used in Coohom definitely help in getting the right lighting effects, which is a very essential factor in achieving realism. Other than that, the quality of 3D models available in Coohom Public Library also helps, as it is filled with high-quality models which are needed to get the photorealistic effect.
The Results
Ivan Hoo shared that in 2022, they are expecting to close the year with MYR 15 million of revenue. Next year, they are planning to increase the headcount to 60 people, in their effort to expand the business even further. The improvement in business processes efficiency has definitely helped White Dot to move forward and achieve a greater height.
The design and rendering time has reduced drastically, according to Omarul Rizwan, one of the designers in White Dot. Prior to using Coohom, he took a month to complete the design and render process. Now, it took him only two days to complete.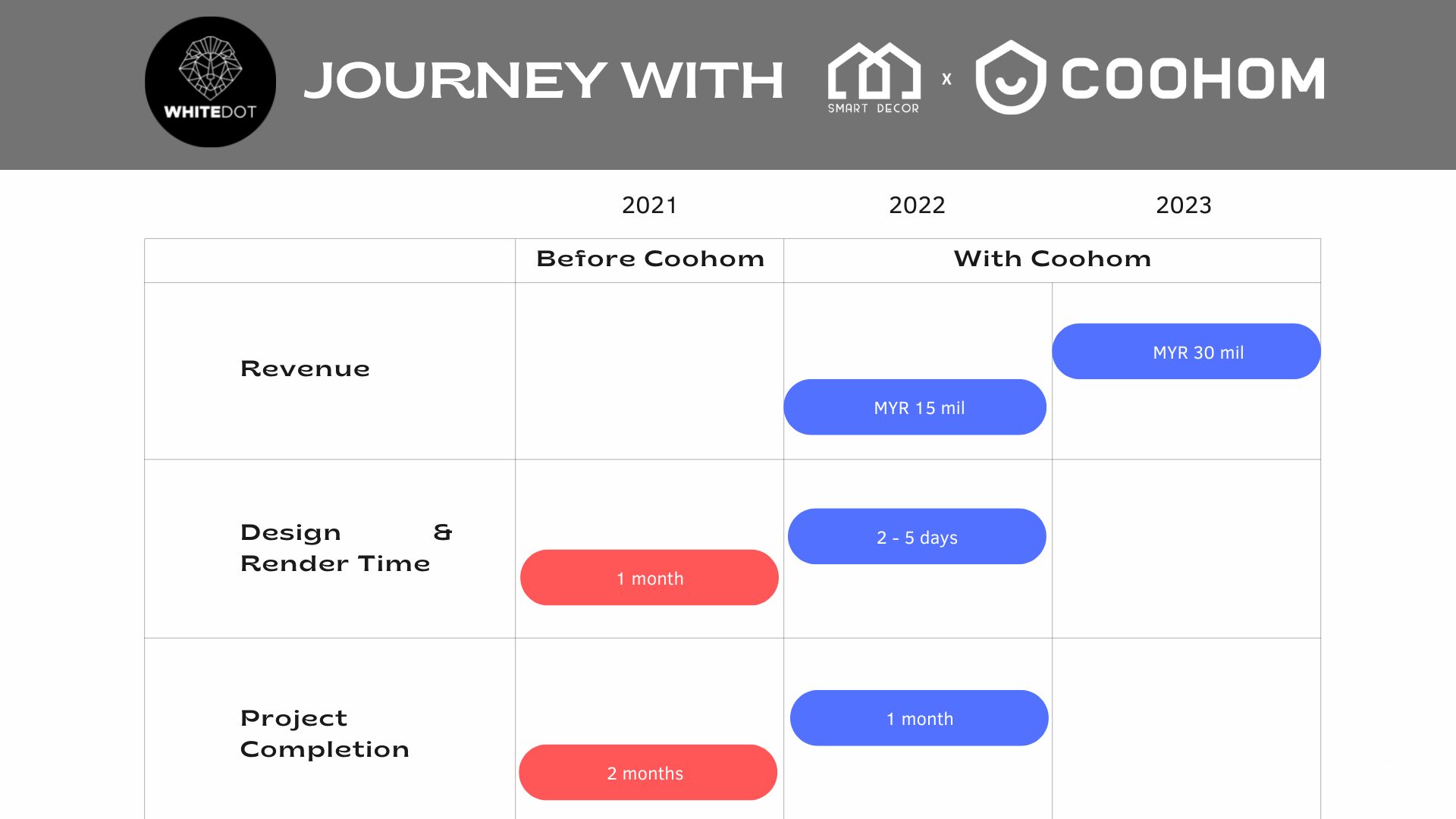 If you are an interior designer looking for a design and 3D visualization tool which is up-to-date and can help you increase your revenue and improve your business efficiency, CONTACT US to learn more.
If you are a homeowner searching for interior design and built services, kindly reach out to White Dot Malaysia to check out their services and the quality they promised.
You are reading this article on Smart Decor Pte Ltd's website. Smart Decor Pte Ltd is the exclusive partner and distributor of Coohom in Southeast Asia. For more info about how Coohom can help your business, click on the following link: