"Many rendering software requires lots of steps and time to achieve what Coohom did with just a click of a button."
Tells us a little bit about yourself
I am a videographer from Leicestershire, England. Creating designs is a hobby, which stems from having always been interested in architecture, especially modern houses/buildings. I really enjoy creating exterior designs and Coohom lets me explore my creative side infinitely.
How did you find Coohom?
I came across Coohom while searching for online rendering options. I was so pleased to find Coohom after searching for a long time for something like this.
What makes Coohom unique
Before I came across Coohom, I was struggling with getting that photo-realistic look that we all strive for. Many rendering software requires lots of steps and time to achieve what Coohom did with just a click of a button. It is truly remarkable how Coohom allows us to be just one click away from a photo-realistic rendering.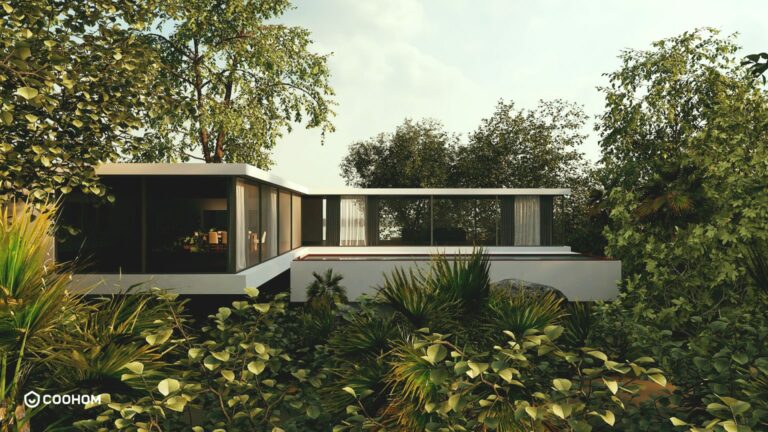 Project Showcase
This project titled "JUNGLE" is my favourite exterior rendering I have achieved in Coohom. Constructed in Sketchup, I transferred it to Coohom, where I added all of the tree's and vegetation. Using the `Outdoor Reality Daytime` preset, I turned on the sun, and took the sun position down to a near sunset. Light seemed to glisten beautifully off the tree's and vegetation and also the house.
Suggestion for new users?
I would suggest diving into the "Construction" feature of Coohom as much as possible when being creative. That way, it gives the user more freedom to add things to the project that they come up with in their minds. Also, I would encourage learning all of the different lighting options available and try setting lighting manually sometimes, just so they can get familiar with every aspect of it. Coohom does have fantastic lighting presets which do work flawlessly at times though.
You are reading this article on Smart Decor Pte Ltd's website. Smart Decor Pte Ltd is the exclusive partner and distributor of Coohom in Southeast Asia. For more info about how Coohom can help your business, click on the following link: