Key takeaway from ROC designs: improving business process efficiency 
Ability to adapt and change design renders with little cost

Quicker business process without sacrificing quality

Cloud technology allows for ease of implementation
Overview of the Company
ROC Designs is a UK-based commercial and residential design firm. ROC Designs distinguishes itself by incorporating 3D renderings into their design process to provide the most realistic visualizations of their designs. The firm's owner; Rashel, has a long track record of satisfied customers and excellent customer experiences when it comes to re-designing physical spaces.
The Challenge
Generating high-quality renderings is often a lengthy and time-consuming process.
ROC Designs has focused on providing customers with realistic visualisations of what their space would look like since it's inception. Rashel's process is divided into three main stages. The first stage is to meet with the customers to get a sense of their tastes, style, and the space itself.
The second stage is where Rashel proceeds to create a moodboard, in which she uses to move into the design and rendering phases.
Each room typically includes four renderings, one from each angle, to provide an immersive experience of the space.
The Solution
With Coohom, she was able to save up to 80% of her rendering time.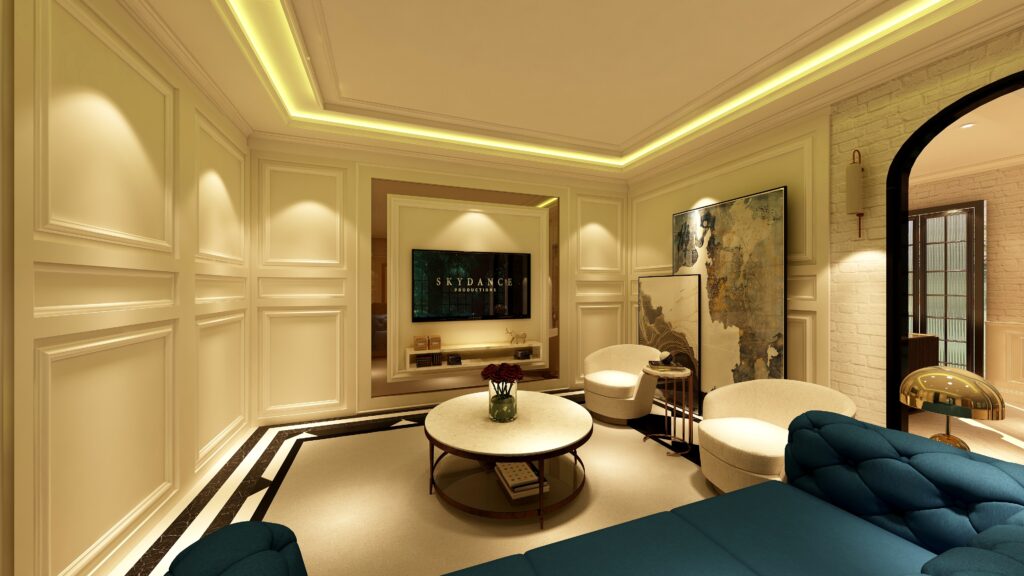 Rashel discovered Coohom while scrolling through her social media feed and made the switch shortly after almost exclusively.
Rashel stated that the speed and quality of image output were the most vital factors in her decision to exclusively use Coohom. "The rendering process [with Coohom] takes only 5 minutes, whereas it can take up to 30 minutes with Revit," Rashel says. This has allowed ROC not only to provide high quality renderings but also the ability to adapt to customer change request with little to no cost and time.
Coohom goes the extra mile
In addition, "They don't even know if the lights are coming out correctly." With Coohom, all of this is built into the program itself, so you can preview, adjust the lights, and render the image very simply and quickly. You can move from design to visual output within a matter of minutes which helps to close deals through the power of quality visualizations. 
As a supplement to expanding her design business. Rashel states that her colleagues are picking up Coohom much faster than with their former toolset. The main focus being ease of use and the intuitive user interface that is very straight-forward and simple to learn. One specific feature ROC found particularly useful is – the ability to swap textures for 3D models and download DWG files containing floor plans. Further due to Coohom underlying cloud technology ease use and easy access is just that much simpler, Rashel expect this will improve ROC ability to meet clients ever changing needs and expectations.
Here is a video going through the swapping of texture feature as spoken about above.
Interested to learn more about Coohom and what packages fit you best, do check out our packages here.
Scoring and closing thoughts
To summarize her experience, Rashel states "People are very visual. So, if you can't see something, you can't understand it. I highly recommend Coohom to design firms of all shapes and sizes, in particular small to medium firms as the Coohom tool is so cost effective and robust – its dynamic price scaling also allows businesses to scale up number of accounts and packages as they grow as ROC had done."
You are reading this article on Smart Decor Pte Ltd's website. Smart Decor Pte Ltd is the exclusive partner and distributor of Coohom in Southeast Asia. For more info about how Coohom can help your business, click on the following link: